CREATING CUSTOMER EXPERIENCES
To make an impact and a memorable customer experience, we learn about you
Your business is unique, and so is your customer base.  To serve and grow that unique customer base, you must have an impactful message and memorable brand.  We sit down with you and understand your unique business, then design a marketing plan to reach your target audience.  It's not rocket science, but it is well thought out and executed in a timely manner.  Reach new customers today with a targeted memorable customer experience.
Our Services
Olive Group offers a wide range of services to fit the needs of small and medium sized businesses.
MARKETING STRATEGY
A good strategy can be some of the most impactful parts of a memorable customer experience.  Olive Group focuses on finding the right strategy for the most impactful message.
WEB DESIGN
Web Design is a core function of ours.  More than just designing a flashy, trendy page, we design for the user experience (UX).  A well thought out web strategy includes great visuals, consistent branding and a fully designed website that captures and keeps a users attention.
DEVELOPMENT
Web development begins with a good strategy, and then executes on that strategy.  It also includes adding features and benefits to customers who visit your mediums.  We develop social media profiles, web apps, websites and capturing information and profiles around the web.
MANAGEMENT
From content management, to social media management and brand management, Olive Group can help you manage many marketing aspects of your business.  From digital, to printed and in-store to online, we work with many business types to manage their portfolio of customer interactions.
TRANSPORTATION
With years of experience in transportation & logistics, we have a unique understanding of B2B customer base in Transportation.  Our founder and principal Jake Nyman, is not only the Vice President of the largest transportation club in the US, but also a board member of the Business & Logistics program at Tacoma Community College.
VIDEO PRODUCTION
From explainer videos, to events, promotions, concerts and more, we offer video production on location and motion graphics as an add-on or stand-alone product.  We have professionals that have decades of experience and full professional production equipment.
PRINTING
We provide full agency printing capabilities from small scale to large format.  Some of the items we print regularly are:
Business/Post Cards
Brochures/Magazines
Display Banners
Stickers/Magnets
And Lots More!
SEO/PPC
At our core, we strongly believe SEO is a vital part of being found online.  We strive to provide the industry's highest level of Search Engine Optimization services and PPC online advertising (i.e. Google Adwords).  Our inbound methodology and customer centric focus drives our strategy using analytics, heat maps and A/B testing.
"I won't hesitate to use them again. Their ideas and creativity are excellent and his pricing is very fair …"
"… I have the utmost respect for Jake and his design skills and business practices."
"Olive Group can create almost anything. My clients loved the work he produced."
Masters of Science in Electronic Business – Business pro with 13+ years of proven experience engaging in marketing strategy & execution, web development, social media, communications & SEO management. Highly regarded in art direction and the full life cycle of the creative development process.
Director of Strategic Marketing
Focusing on digital marketing and business consulting, this Elon University grad has been providing business and marketing consulting for more than a decade. Brad has worked with Chick-fil-a, and consulted on dozens of strategic projects.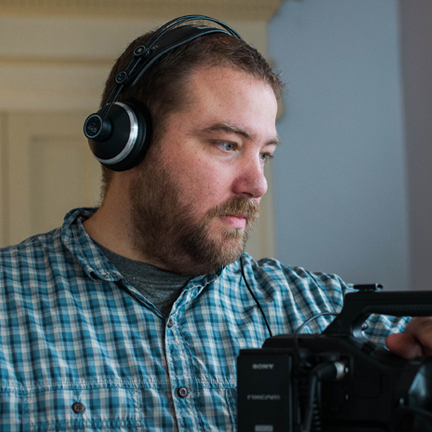 Senior Video Production & Content Developer – SP
Shane was born and raised in the Great Northwest. Over the last 20 years he's created content for clients up and down the West Coast, including Universal Studios, American Fast Freight, FOX Sports Northwest and Microsoft Networks. Being a graduate of the Edward R. Murrow School of Communication, he has an eye for the story and a passion to present it in a fresh and honest way.
Commercial & Lifestyle Photographer - SP
Devon's passion lies in the multitude of her photography arenas. From commercial and lifestyle, to families, weddings, seniors and more, Devon is always up to the challenge and always exceeds expectations. She has a passion for bringing out not only the beauty in every moment, but the most poignant pieces in a shot. You are always in good hands with Devon.
A professional passion falls into the realm of capturing and telling a story that will inspire people. Whether it be creative commercial production and marketing strategies, to film and TV productions. There are multiple ways to connect to people and quality will always lead the charge to impactful connection.
Kaela is a Seattle-based designer with 8+ years professional experience working with a variety of businesses mainly in online retail, including Amazon and Julep Beauty. Her specialties range from marketing (digital + print) and web design, to packaging design + illustration.
Kelly has a passion for helping small businesses and non-profits grow. Focusing on digital marketing and bookkeeping, this UW Tacoma grad has been providing business solutions to the South Puget Sound area for over 5 years. Kelly has written business plans, marketing plans and strategic plans; and since officially adding copywriting to the mix in 2016 she has written over 65,000 words for local business websites.